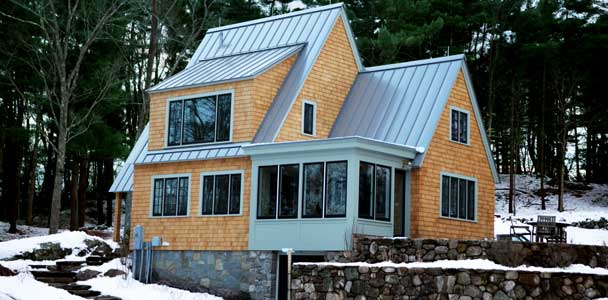 3D printing is used in many different industries today; one being in architecture. Architects use 3D printing (the technology) to help them design models that will later become real buildings. Thanks to 3D printing, architects can now perfect building design, improve communication with their clients and also save time by using 3D printers to present their ideas.
One of 3D Systems' printers was used on the popular PBS show "This Old House". This Old House's Essex Show, currently running on PBS, leverages a color 3D printed model to better describe a complex project to their audience. The show can be seen online
here
. The model was designed by
Munson3d
and the architect for the project was SpaceCraft Architecture. This was all made possible on a 3D Systems printer. The original model was printed on a
ProJet 860Pro
.
There are a few steps that a designer would need to take in order to 3D print a building model. The first step was taking the existing Revit model used to define the model extents and turn off any extraneous information. Then the file was exported to a FBX file for use in 3DsMax Design.
Next the model was designed in three parts so that it could be taken apart by the presenters and examined, both inside and out, of the model building. The complex roof was better understood by all involved thanks to this 3D printed model.
Blog contribution by David Munson of
Munson3d